Virtual Training Platform
The complete virtual solution for employee training

What is a virtual training platform?
Often commonly referred to as Learning Management Systems (LMS) or Virtual Learning Environments (VLE), our platform takes employee training to another level. Using our software you can design a training course that engages and educates all attendees from no matter where they are in the world.
Virtual training is a type of training that takes place online, using a virtual learning environment. This can include virtual classroom software, which simulates a real-life classroom environment, or it can be as simple as an online forum or chatroom. Virtual training can be used for a variety of purposes, from onboarding new employees to teaching existing employees new skills.
Users simply login and move through a branded interactive environment and take on a series of compelling tasks such as scavenger hunts, tests and memory challenges, with gamified experiences and leaderboards.
The result is a much more enjoyable and informative experience all round, with extra analytical insights for employers who can measure success.
Virtual training features
Our virtual training platform is easy to use and loaded with special features.
Create groups and work together on tasks and challenges in a virtual space.
Use polls, multiple choice tests, memory games and more, and award users with certificates at the end of it.
Create unlimited polls, with single or multiple choice questions. Real time results displayed can be kept private or shared with the audience.
Integrate animated versions of your organisations management to introduce tasks and features.

Communicate key information using onscreen notifications and audio announcements, ensuring all attendees know exactly what is happening throughout your event.
Introduce healthy competition with group activities leaderboards and more.
Record all sessions to analyse performance and update where necessary.
Understand how well people are performing and download reports instantly.
Working on any device, our platform uses the latest technology to deliver a high quality user experience, straight from your browser – no download required.
Employees can enter your training environment from anywhere with any device.
Make your virtual training the right introduction to new employees with fully bespoke branding across your experience, with a dedicated URL (yourevent.com).

Enterprise grade security
We have the highest level of security built into our platform. We offer SSO integration enabling your organization to seamlessly and safely host events.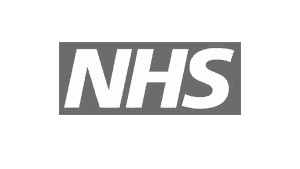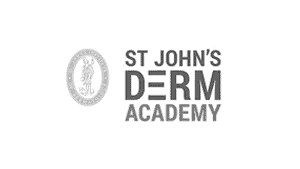 An always-on learning platform
Unlike in-person training, your virtual platform will always be ready and accessible to anyone, whether in the office or working from home. It's always-on and ready for anyone who has just joined your company or needs a refresh on their skills.
More cost-effective
Available to anyone in the world
Mobile-friendly
Gain analytical insight
One of the big advantages of digital training is the ability to access analytics instantly. Through our platform you can now instantly download reports highlighting the success of testing or areas which staff may need extra support with.
Reliable & accurate reports
Download in seconds
Easy reporting
Flexible and convenient
Employers can use our platform to create interactive online courses or they can also use virtual reality simulations to provide learners with a realistic experience of what they would encounter in a real-world situation. Combined with webinars and presentations, our virtual training can be a great way to deliver training on a new product or service, or to provide an overview of a company's policies and procedures.
Online courses
Virtual reality simulations
Video presentations
Get started today
Book a demo with one of our experts and see how we can create the perfect platform for your next training programme.